Online teacher training
We're offering online teacher training events at both primary and secondary level. Deepen your knowledge of humanism and how to teach about it in the classroom!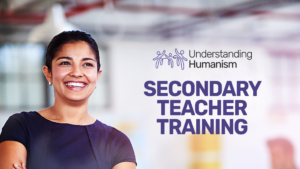 Free online courses
Our free online courses, 'Introducing Humanism with Sandi Toksvig' and 'Humanist Lives with Alice Roberts' are a great way to explore life's big questions, and learn about humanist motivations.