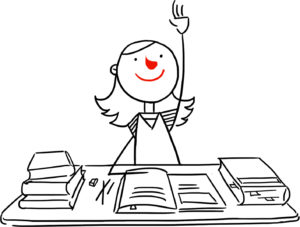 What is Humanism?
Humanism is a positive, non-religious approach to life shared by millions of people in Britain. Humanists rely on evidence and reason to discover truths about the universe, and put human welfare and happiness at the centre of their ethics. Humanists see no persuasive evidence for an afterlife or any discernible purpose to the universe, but believe human beings can act to make their own lives meaningful, find happiness in the one life they know they have, and support others to do the same. For more information about humanism click here, where you will also find advice on further reading.
Where can I find a teaching resource on…?
All our resources can be found here. You can also search by age range by clicking on the relevant link on our home page.
What do humanists think about '……'?
You can find a humanist perspective on wide range of themes here, including many of the topics studied in the Religious Studies GCSE exam specifications.
How do I request someone to visit my school to talk about humanism and answer students' questions?
You can find information about booking one of our free, trained school speakers here.
How can I go about designing an age-appropriate unit, syllabus, or scheme of work to teach students about humanism?
Our planning guidelines have been designed to support just that.
Can I get support with teacher training about humanism to support subject knowledge or advise on ways to teach about humanism in the classroom?
Yes. We can offer teacher training to fit your school's needs. Click here for more information.
Why should I include humanism in RE?
There are many reasons to include humanism in your RE curriculum. Click here to read about some of the main reasons. Further support for the inclusion of humanism can be found here.
How can I make sure I am being kept up-to-date with future news and resources?
You will find information about how to sign up to our mailing list here. You can also follow us on Twitter on @HumanismEdu.
Are you on Twitter and Facebook?
Twitter, yes – here. Facebook, not yet, but hopefully soon.
Where can I learn more about humanism?
Humanists UK has a wealth of further information about humanism on its website. We've also recommended some introductory books here.
I'm a parent. Can you help me with advice on resources, getting a humanist to visit my child's school, answering difficult questions, or my child's education?
We can hopefully help. The answers to the most common questions from parents can be found here.
Do humanists celebrate any special days?
As a rule, humanists don't have religious holidays or special days, although humanist organisations will tend to organise activities to coincide with important days like World Humanist Day or Darwin Day. Many humanists will also take part in popular festivals where they live like Christmas, but not for religious reasons.
Where can I find a course for adults about humanism? Or how can I put one on myself?
You can find information about how to find if anyone is running a course near you here, where you will also find information about putting on a course yourself.