History of humanism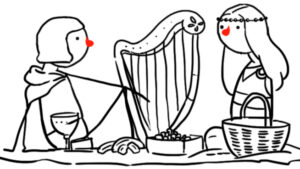 We can find humanist ideas over 2,000 years ago in ancient India, China, and Greece. Humanist thinking became increasingly popular during a period called the Enlightenment in the 18th century. Many of the thinkers who have been influential on humanism would not have used the word 'humanist' to describe themselves. However, their approach to answering questions and making choices without the need for religion means that many humanists today see them as part of the humanist tradition.
For more information see our teaching resources in the history and influence area.
Humanist Heritage
in 2021 Humanists UK celebrated its 125th birthday! Our Humanist Heritage website explores the rich history and influence of humanism in the UK, featuring map, timeline, and hundreds of people, places, and organisations.
Teachers may find the history of humanism in 100 objects of particular interest.