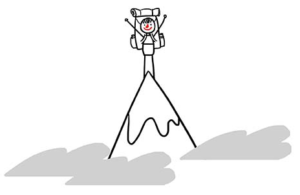 COVID-19 Update: From September 2020, all our teacher training sessions will be online
Teacher Training
We deliver teacher training about humanism to help with subject knowledge, resources, and teaching practice. We can offer training as part of initial teacher training (ITT) and for continued professional development (CPD).
We host our own training sessions each school term which teachers and subject leaders can sign up to individually. We can also arrange bespoke training sessions for your school, trust, university, or organisation.
'Some of the most useful training I have ever been on. So many practical ideas.'
Samantha Kennedy, KS2 teacher and RE coordinator
'Absolutely brilliant! Best training I've had. Extremely useful practical examples of use in the class with good age range and superb speaker.'
Anna Crosby, KS1/2 teacher and RE Curriculum Lead for North Lincolnshire
'This session has been really fantastic, thank you! I feel I have come out understanding humanism a lot more as even I sometimes struggled to distinguish it from atheism.'
Helena Moore, KS3-5 RS teacher
Our Upcoming Teacher Training Sessions
Understanding Humanism Primary Teacher Training
Date: TBA
Time: TBA
Cost: TBA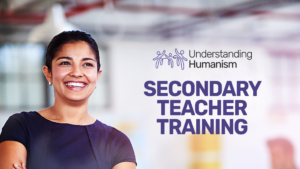 Understanding Humanism Secondary Teacher Training
Date: TBA
Time: TBA
Cost: TBA
Bespoke Teacher Training Sessions
We can offer flexible training specially organised for your school, trust, university, or organisation. These can be offered on Inset days or twilight sessions. We also offer training at national and local teacher conferences and on behalf of SACREs.
We are happy to work with teachers from one school or across a number of schools.
To book a bespoke teacher training session, please complete our online  Teacher Training Booking Form.
Understanding Humanism Teachers Conference
'I thought the day was superb! I will definitely be returning next year and hopefully bring more of my department!'

Jo Brown, RE Subject Leader, The Costello School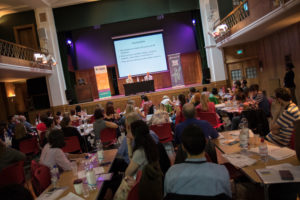 Our annual Understanding Humanism Teachers Conference is one of the biggest CPD events of the year for primary and secondary RE teachers. It normally takes place in the summer term but was not held in 2020. If you have any questions, please contact education@humanism.org.uk.
Faith to Faithless apostasy and safeguarding training
Does your school understand the unique issues faced by some young people who leave a religion? Can you offer them the support they need?
Young people leaving religion may face exclusions, shaming, and isolation. Some risk homelessness, violence, psychological abuse, and discrimination.
Working with apostates, Faith to Faithless has developed an in-depth training programme for organisations who may come into contact with apostates, including schools.
The training includes awareness of the most common issues faced by apostates, referrals to relevant organisations that can help, language and helpful/unhelpful ways to talk about apostasy, and safeguarding implications specific to your practice.
For more information click here or contact Faith to Faithless on training@faithtofaithless.com or 020 7324 3060.
Subject knowledge
For more information about humanism click here.
Check out our free online courses.
Humanists UK has a wealth of further information about humanism on its website.
For a list of recommend books on humanism see our books page.