Books for children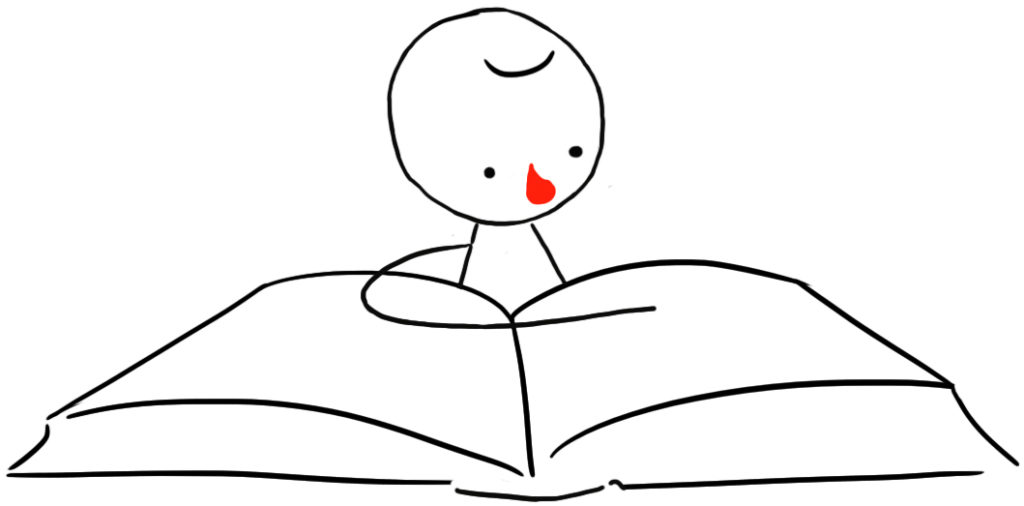 Humanism and atheism
What is humanism? How do I live without a god? And other big questions for kids (Wayland) by Michael Rosen and Annemarie Young (ages 8-14).
Belonging and Believing: My Humanist Family (Books at Press) by Gill Vaisey (ages 4-7) – learn about the lived experiences of a young boy and his humanist family
Atheism for Kids (Winter House Books) by Jessica Thorpe is a short introduction for younger children to what it means to be an atheist.
And for young adults we recommend The Young Atheist's Handbook by Alom Shaha.
Thoughtful Tales for Growing Minds (Uganda Humanist Schools Trust) by Steve Hurd. These stories about the wildlife of Africa explore big themes and questions in an empathetic and humanist way, including friendship, curiosity, the Golden Rule, the wonders of the natural world, and the protection of the environment.
Science
For introductions to evolution and the history of life on earth for younger children we'd recommend
Our Family Tree (Houghton Mifflin) by Lisa Westberg Peters

What Mr Darwin Saw (Frances Lincoln Children's Books) by Mick Manning

Grandmother Fish (Feiwel & Friends) by Jonathan Tweet

How the Borks Became (Otter-Barry Books) by Jonathan Emmett

Moth (Bloomsbury) by Isabel Thomas

Little Changes (CreateSpace Independent Publishing Platform) by Tiffany Taylor

Stone Girl, Bone Girl (Frances Lincoln Children's Books) by Laurence Anholt

The Pebble in My Pocket (Frances Lincoln Children's Books) by Meredith Hooper

Human Journey (Red Shed) by Alice Roberts
And on the Big Bang and the history of the universe we'd recommend
Older Than the Stars (Charlesbridge Publishing) by Karen C. Fox

Once Upon a Star (Little Tiger Press Group) by James Carter
For introducing younger children to the wonders of science
For older primary school children and teenagers
The Magic of Reality: How we know what's really true (Black Swan) by Richard Dawkins

100 Steps for Science: Why it works and how it happened (Wide Eyed Editions) by Lisa Jane Gillespie
And on the benefits of critical thinking
Philosophy
For a young person's introduction to philosophy
The Complete Philosophy Files (Orion Children's Books) by Stephen Law

Sophie's World (W&N) by Jostein Gaarder
Rights, freedoms, equality, and doing good
I Have the Right to Be a Child (Groundwood Books) by Alain Serres (translated by Sarah Ardizzone) describes the UN Convention on the Rights of the Child in an accessible way (including the right to freedom of expression… even if our parents disagree)

Dreams of Freedom (Frances Lincoln Children's Books) by Amnesty International uses quotes from famous figures to explore the many different freedoms we are all entitled to

Declaration of the Rights of Boys and Girls (Little Island Books) by Elisabeth Brami explores the need to break free from gender stereotypes

Good Night Stories for Rebel Girls (Particular Books) by Elena Favilli celebrates women who have changed the world

Young, Gifted and Black (Wide Eyed Editions) by Jamia Wilson is a celebration of inspirational black heroes

Rise Up: Ordinary Kids with Extraordinary Stories (Buster Books) by Amanda Li
Guardians of the Planet (Buster Books) by Clive Gifford

Be the Change, Make it Happen (Ivy Press) by Bernadette Russell introduces some of the many ways little actions can make a positive difference to the world
Fiction
The following books can support parents and young children with discussions around death
Fox: A Circle of Life Story (Bloomsbury) by Isabel Thomas

The Memory Tree (Orchard Books) by Britta Teckentrup

Why do Things Die? (Usbourne) by Katie Daynes

Cry, Heart, But Never Break (Enchanted Lion Books) by Glenn Ringtved

The Boy and the Gorilla (Candlewick Press)  by Jackie Azua Kramer

The Heart and the Bottle (Harper Collins) by Oliver Jeffers

Rabbityness (Child's Play) by Jo Empson

Badger's Parting Gifts (Andersen Press) by Susan Varley

Michael Rosen's Sad Book (Walker Books) by Michael Rosen

Charlotte's Web (Puffin Classics) by EB White

Always and Forever (Picture Corgi) by Alan Durant

Granpa (Red Fox) by John Burningham

When Dinosaurs Die (Perfection Learning) by L & M Brown

Lifetimes (Bantam Books) by Bryan Mellonie and Robert Ingpen
And for young adults
Other recommended fiction
Picture books and books for primary school children
Aesop's Fables provides a rich collection of stories to promote discussion around morality

Here We Are: Notes for Living on Planet Earth (HarperCollins Children's Books) by Oliver Jeffers provides thoughts on what we know, how we should live, and how we should treat other people – there is still plenty to learn and it's OK to ask questions

Most People (Tilbury House Publishers) by Michael Leannah and Jennifer E Morris explores our shared values and makes the claim that most people are good and want to be happy

Words and Your Heart (Simon & Schuster Children's UK) by Kate Jane Neal addresses the power of words and the impact they can have on our emotions – on what makes us, us

Can I Build Another Me? (Thames and Hudson Ltd) by Shinsuke Yoshitake explores our identity and what kind of thing we are

A Book of Feelings (Walker Books) by Amanda McCardie describes how we all have feelings, some are positive, some are negative, but all are part of being human

We're all Wonders (Alfred a. Knopf Books for Young Readers) by RJ Palacio tells the story of a boy who looks different from everyone else and carries the message that 'we can't change how we look but we can change the way we see'

Each Kindness (G P Putnam's Sons) by Jacqueline Woodson explores the impact our actions have on other people and the importance of kindness to strangers

When Dad Showed Me the Universe (Gecko Press) by Ulf Stark addresses the wonder of the universe but also the importance of being aware of what is right in front of us

Me & Dog (Simon & Schuster Books For Young Readers) by Gene Weingarten explores what it means to be an atheist through a conversation between a boy and his dog

Cave Baby (Macmillan Children's Books) by Julia Donaldson describes the pleasures of freedom and creativity

Beegu (Beegu by Alexis Deacon) by Alexis Deacon explores themes of friendship and difference

I Wonder (Four Elephants Press)

by Annaka Harris tells a story about the pleasures of curiosity and being comfortable with not knowing all the answers

Small Things (Pajama Press) by Meg Tregonning addresses our anxieties and the awareness that we are not alone

It Might Be An Apple (Thames and Hudson Ltd) by Shinsuke Yoshitake explores the pleasures of being sceptical, using our imagination, and trusting our senses

What Do You Do with a Problem? (Compendium Inc) by Kobi Yamada describes how every problem can be an opportunity

In My Heart: A Book of Feelings (Abrams Books) by Jo Witek is an exploration of the variety of different feelings we encounter

One World Together (Frances Lincoln Children's Books) by Catherine and Laurence Anholt addresses diversity and how differences are not a barrier to friendship

Red: a Crayon's Story (Greenwillow Books) by Michael Hall explores how we can find our true selves

Silver Buttons (Walker Books) by Bob Graham raises an awareness of the many different lives being lived around the world at the same time

The Red Tree (Hodder Children's Books) by Shaun Tan shows how hope and inspiration can be found in the darkness

Come With Me (Putnam Publishing Group) by Holly M McGhee addresses how we can overcome the sometimes scary world around us by observing little acts of kindness and being brave

Lovely (Creston Books) by Jess Hong is a celebration of our differences with the message that 'we are all lovely'

The Liszts (Andersen Press) by Kyo Maclear addresses how questions can make life more interesting

I am Josephine and I am a Living Thing (Franklin Watts) by Jan Thornhill asks what we share with other people and other living things, and how we are unique

The various Frog and Toad books (HarperCollins Children's Books) by Arnold Lobel explore many questions connected with friendship

Bill's New Frock (Egmont) by Anne Fine provides a fresh look at gender

Truckers (Corgi) by Terry Pratchett
For older children and young adults
His Dark Materials Trilogy (Scholastic) by Philip Pullman addresses questions on physics, freedom, and organised religion

Chaos Walking Trilogy (Candlewick Press) by Patrick Ness explores themes of freedom and authoritarianism

Small Gods, and The Amazing Maurice and His Educated Rodents (Corgi) by Terry Pratchett

Not the End of the World (OUP Oxford) by Geraldine McCaughrean provides an alternative perspective on the story of the flood

Wonder (Corgi Children's) by RJ Palacio explores what it is like to be different and the value of acceptance and friendship