'Why should I consider others?… Myself, I think the only possible answer is the humanist one – because we are naturally social beings; we live in communities; and life in any community, from the family outwards, is much happier, and fuller, and richer if the members are friendly and co-operative than if they are hostile and resentful.'

Margaret Knight, humanist and psychologist (1903 – 1983)
How do humanists make decisions about what is right and wrong? What motivations do they have to be good? Is it possible to be good without the belief in a god or gods? Find out why humanists place human welfare at the centre of their ethical decision making and how they believe our natural capacity for reason and empathy can help us decide how to act.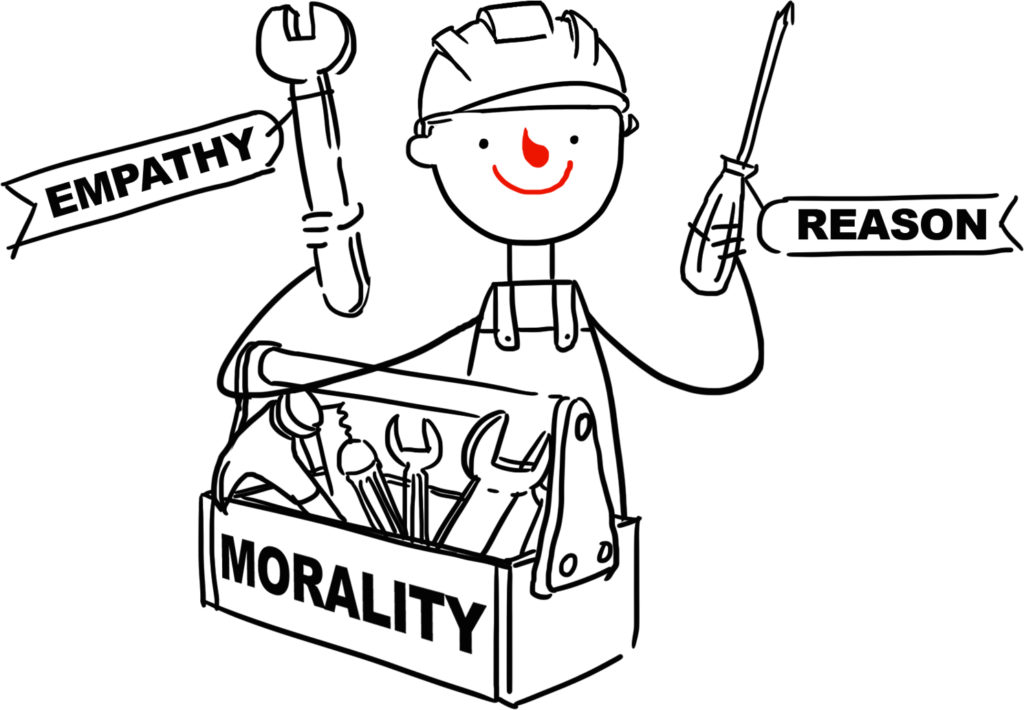 Why should I be good?

Suitable for: 7-11
Do humanists have rules to follow?

Suitable for: 11-14, 7-11
Other Resources
How do you work out the difference between right and wrong?
Film: (Age 7+) Humanists describe how they make decisions about what is the right thing to do?
Human Nature
A short film in which author, Philip Pullman, explains why he believes morality and our conscience evolved naturally.
Humanist Perspectives
Ethics
Why should we be good to others? How can I know the difference between right and wrong?
Download
Ethics: The Golden Rule
What is the Golden Rule and where do humanists think it came from?
Download
Ethics: The evolution of morality
Where does our morality come from? Is it set in stone or a work in progress?
Download
External Resources
Enlighten Up
Enlighten Up: A film about rules and consequences - should you tell your friend you don't like their haircut?
The life you can save
A three minute animation presenting humanist philosopher Peter Singer's motivation to do more to reduce suffering around the world.
The Starfish Story
Written by humanist Loren Eiseley, this video illustrates the humanist view that we can all contribute to improving the quality of other people's lives.